Making A Clean Difference
A perfect solution for all kinds of homes. Aqua Clean is much more than a simple liquid repellent fabric. It is an innovative technology that helps you enjoy the fabrics of your home with the utmost peace of mind. We can do upholstery for any of our sofa model. Do reach us to find out more.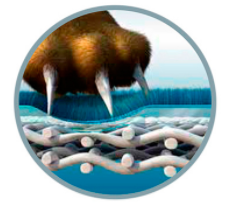 PET FRIENDLY
These collections provide a physical barrier by having a layer between the fabric loops and the top visible part of the fabric which prevents accidental snagging, not only caused by pets, but also by jeans rivets, zippers or rings.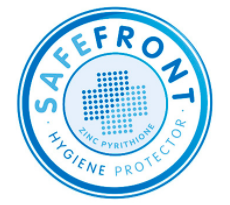 HEALTH, HYGIENE & WELL-BEING
Bacteria and mites really do proliferate if you have pets at home. Safe Front is a fantastic ally against these organisms, which can cause allergies, especially in children and the elderly.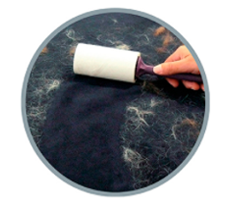 EASY MAINTENANCE
You can clean any stain by just using water only! The surfaces of these collections are completely smooth, which also facilitates the removal of pet hairs from the fabric.
ALHAMBRA
A name with character, this new collection represents the past, the present and the future of elegance. Calm colours to convey a lived-in feel and the kind of sensations you would expect.
ALHAMBRA 1

ALHAMBRA 2

ALHAMBRA 3

ALHAMBRA 4

ALHAMBRA 5

ALHAMBRA 6

ALHAMBRA 10

ALHAMBRA 12

ALHAMBRA 13

ALHAMBRA 14
DAYTONA
Perfect to give warmth to any corner of our home. A range of colours that inspires us to unleash our imagination and turn any dream into a reality.
DAYTONA_HP 102

DAYTONA_HP 108

DAYTONA_HP 109

DAYTONA_HP 110

DAYTONA_HP 131

DAYTONA_HP 137

DAYTONA_HP 138

DAYTONA_HP 139

DAYTONA_HP 142

DAYTONA_HP 145

DAYTONA_HP 146

DAYTONA_HP 152

DAYTONA_HP 155

DAYTONA_HP 156

DAYTONA_HP 157

DAYTONA_HP 158

DAYTONA_HP 163

DAYTONA_HP 164

DAYTONA_HP 165

DAYTONA_HP 183

DAYTONA_HP 49

DAYTONA_HP 60

DAYTONA_HP 76

DAYTONA_HP 77

DAYTONA_HP 78

DAYTONA_HP 80

DAYTONA_HP 81

DAYTONA_HP 86

DAYTONA_HP 91

DAYTONA_HP 98
BELICE
A soft touch that reminds us of the warm sand of the beaches of this distant country, and various mottled tones that let our imagination fly as we discover its wide range of colours for all tastes.
BELICE 1

BELICE 10

BELICE 13

BELICE 14

BELICE 16

BELICE 17

BELICE 18

BELICE 19

BELICE 3

BELICE 4

BELICE 5

BELICE 9
CARABU
A whole world of classic. A perfect collection to turn your house into a real home. Thanks to its pleasant touch, its wide range of colours and its characteristics, CARABÚ adapts to the most demanding tastes thus becoming the preferred fabric of those who like to live life on their their sofa 100%.
Carabu 19

Carabu 33

Carabu 49

Carabu 57

Carabu 60

Carabu 66

Carabu 69

Carabu 70

Carabu 72

Carabu 75

Carabu 76

Carabu 80

Carabu 81

Carabu 82

Carabu 84

Carabu 86

Carabu 87

Carabu 91

Carabu 92

Carabu 94

Carabu 98

Carabu 102

Carabu 107

Carabu 108

Carabu 109

Carabu 110